CABIN RECONSTRUCTION- FINAL WEEKEND OF 2010!
Columbus weekend was a beautiful weekend in the Adirondacks. Cold in the morning but perfect working weather from late morning on. We finished everything on my list. I am well satisfied with our progress this summmer-especially since we only work a day and a half on weekends. Once the electric wiring is upgraded and the UL inspector gives the okay we can close in the ceilings and inside walls. That's next spring! The exterior is completely done, even the soffits, so we had a great year. All the rain we had last week brought the lake level up to where it was back in June! It's hard to believe but the elevation at the dam was 761 feet on October 1st and on October 9th it was up to 766 feet. 60 inches verticle in just over a week! I cannot remember that happening ever before in our 30 year history visiting the Great Sacandaga Lake.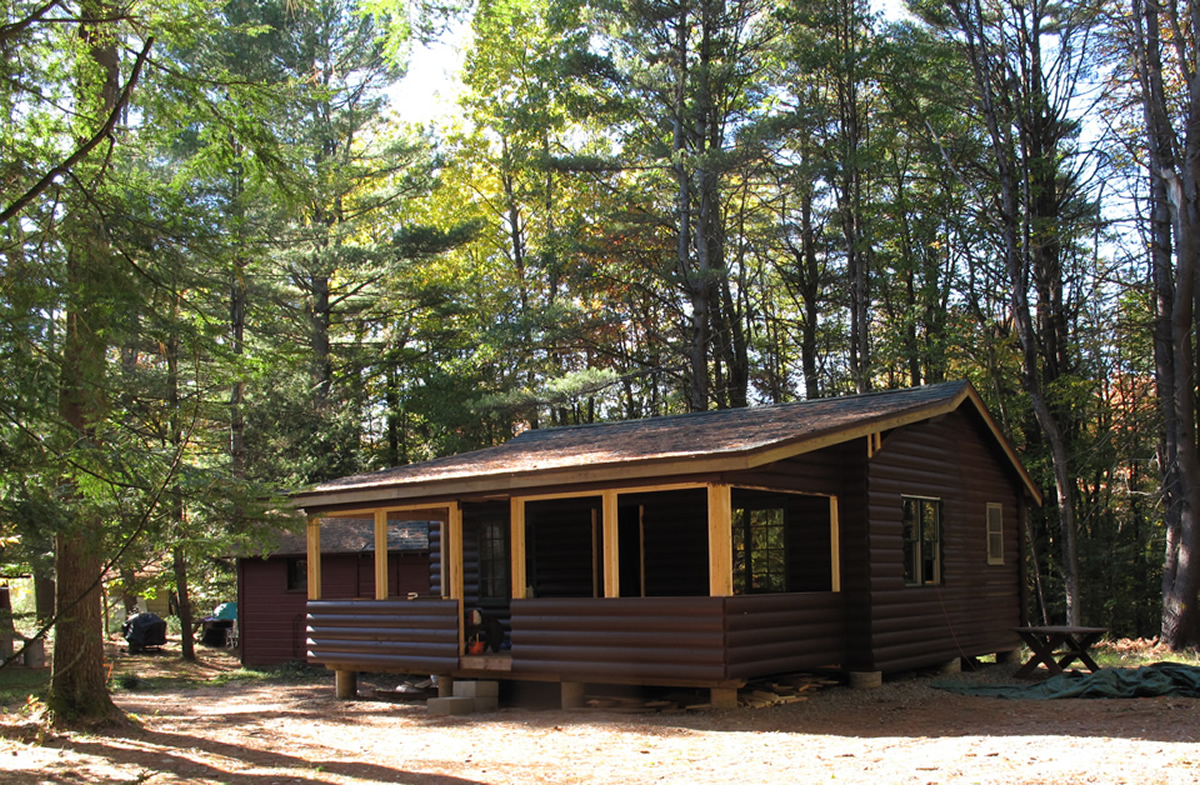 THIS IS THE FINE PRINT
Do not use any photos without prior permission. If you wish to use a photo, please send me an e-mail stating which photo you would like to use, along with a brief description of the photo's intended use. If permission is granted, I ask that credit is given and a link to this site is provided.
This site is Copyright ©2010 by James W. Werner
All photos and text are the copyright of either this site or their respective owners.