USS CLARENCE K BRONSON DD668
U.S. NAVY BOOT CAMP, SAMPSON, NY

The Sampson News was a camp newspaper issued to the men in training for the Navy at the US Navy Training Station (Boot Camp!) at Sampson, NY on the shores of Seneca Lake. At the beginning of World War 2 the United States Navy had four Boot Camps; San Diego, CA; Bainbridge, MD; Newport, RI; and Great Lakes, IL. During the war they added three more camps at Norfolk, VA; Sampson, NY; and Farragut, ID. Click HERE for more information on the Sampson Training Camp. For a good look at life in a Navy boot camp click HERE .
The images of the Sampson News that follow are courtesy of Robert and Steven McMahon whose father, Robert C. McMahon, served aboard the CK Bronson throughout her service in the Pacific Theater of WW2. Mr. McMahon went to boot camp at Sampson before being sent to a staging area for Destroyer crews in Lido Beach, Long Island to wait for a ship assignment. Thank you for allowing me to share these wonderful documents!
My uncle was sent to boot camp at Great Lakes Training Camp in Green Bay, Illinois. From boot camp he went to electricianís school in Detroit and then on to Lido Beach, Long Island to wait for his ship assignment. Both men were assigned to the original crew of the same Destroyer, CK Bronson! Other seamen of that same original crew had come from many other camps and training centers to wait at Lido Beach, Long Island for their ship assignments.
The Sampson News, issued on March 12, 1943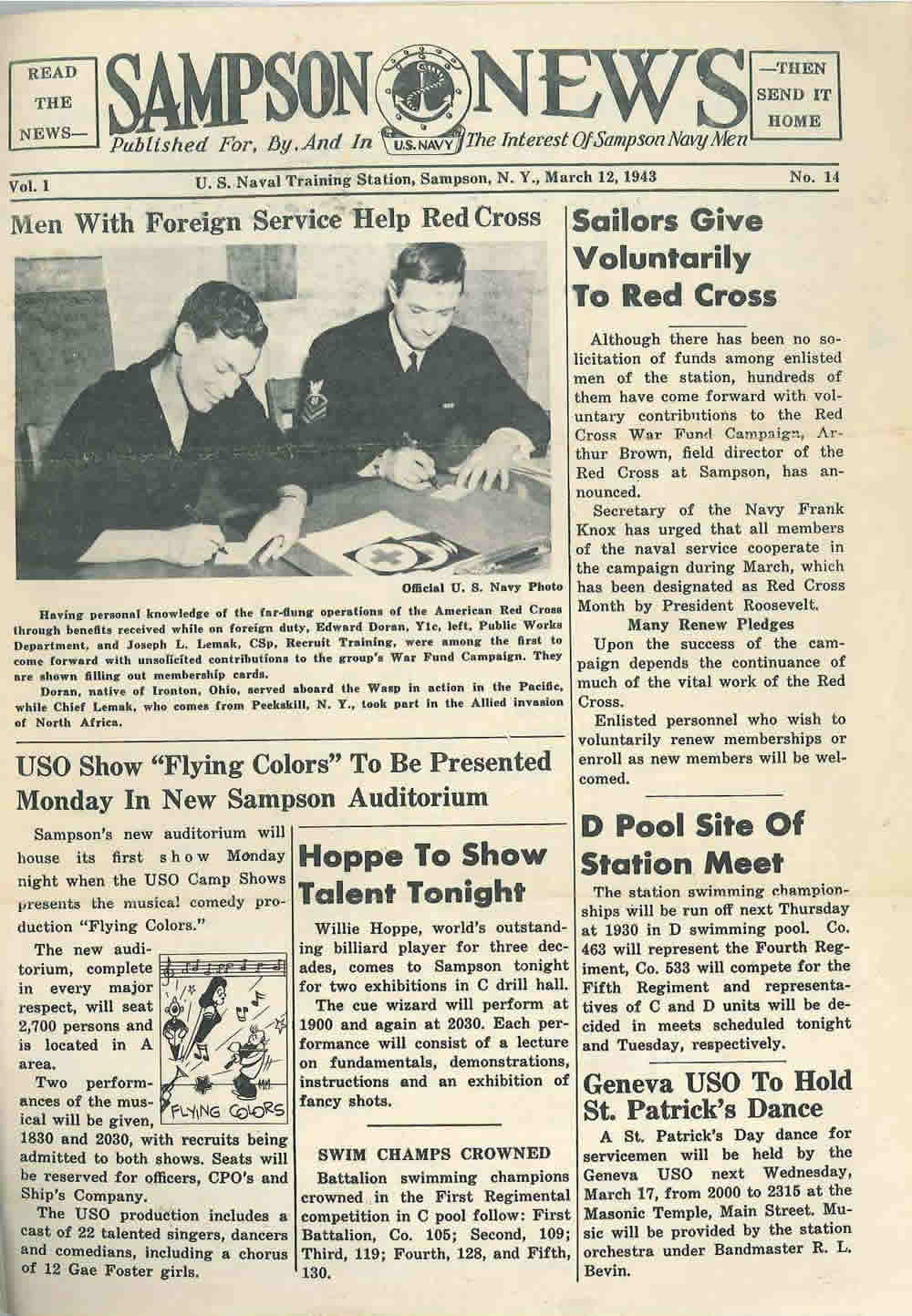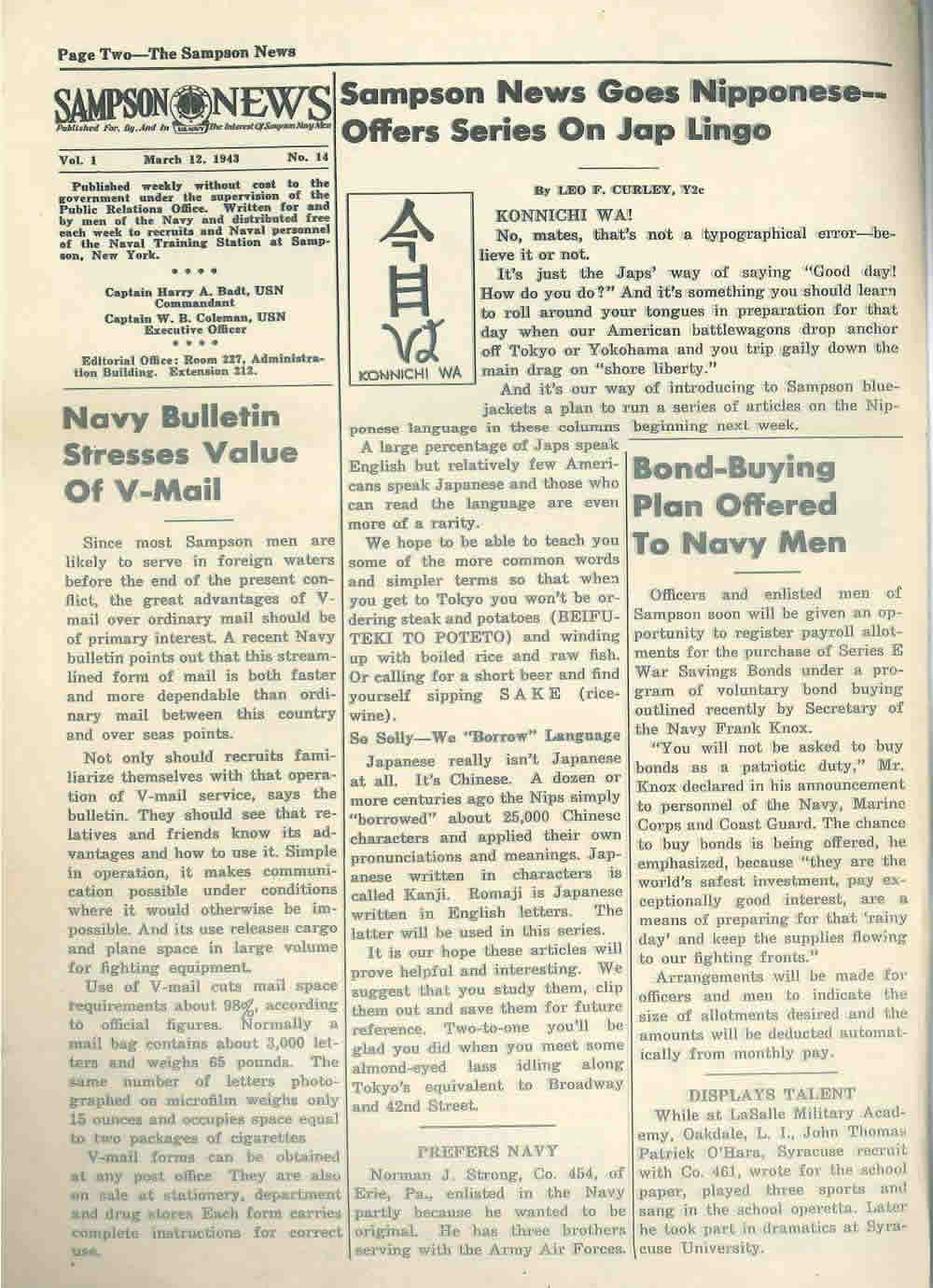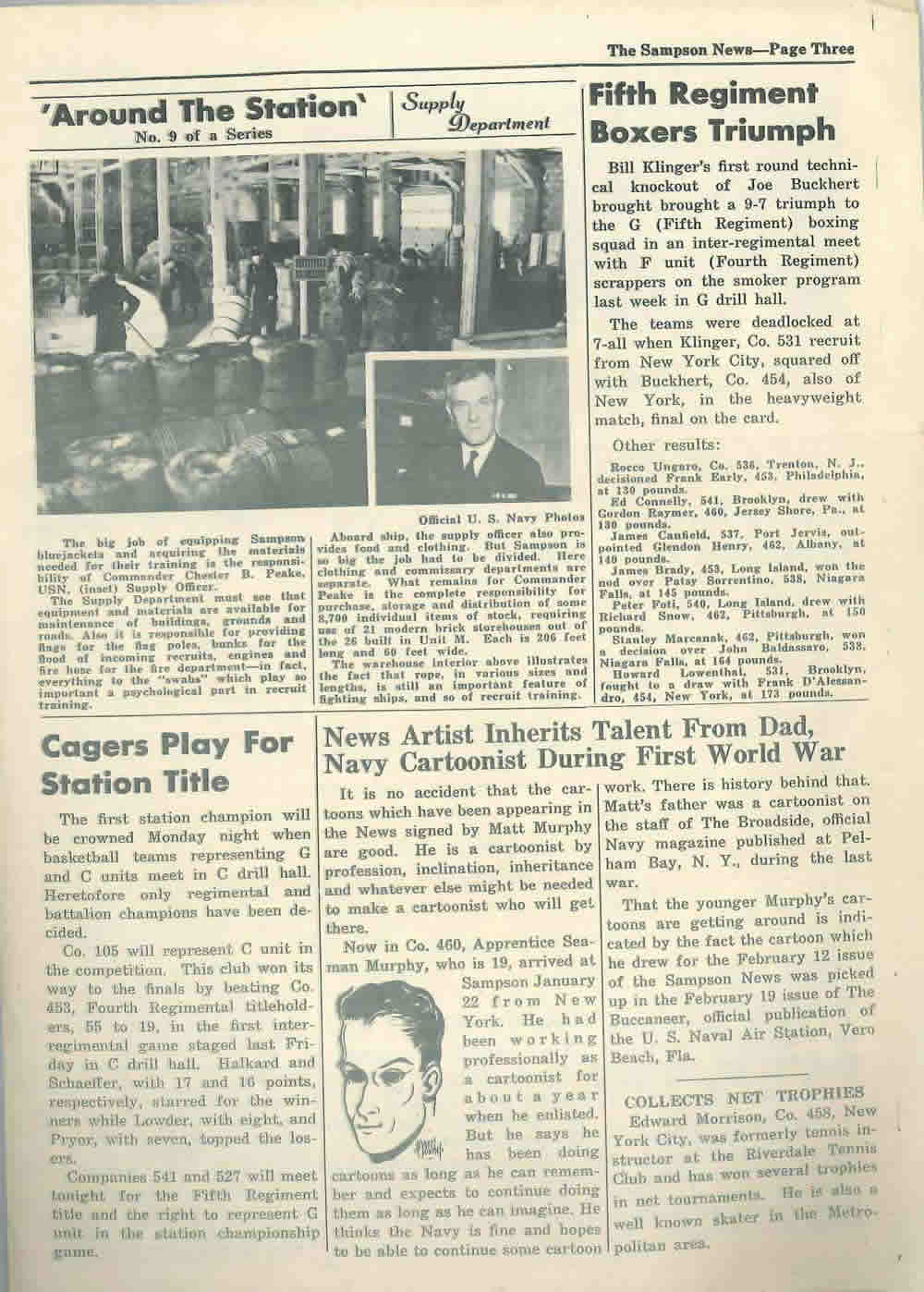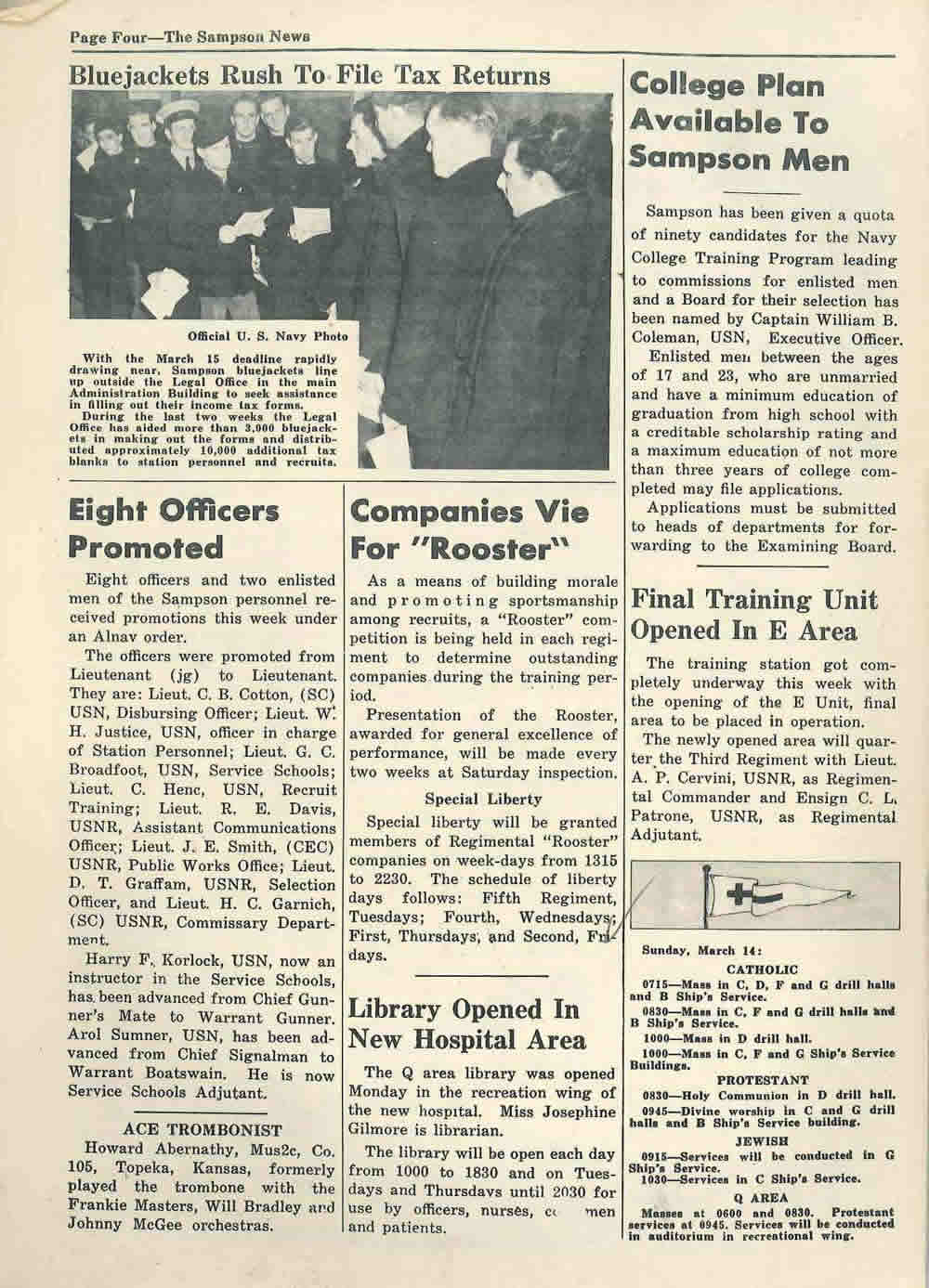 ---
The Sampson News, issued on March 26, 1943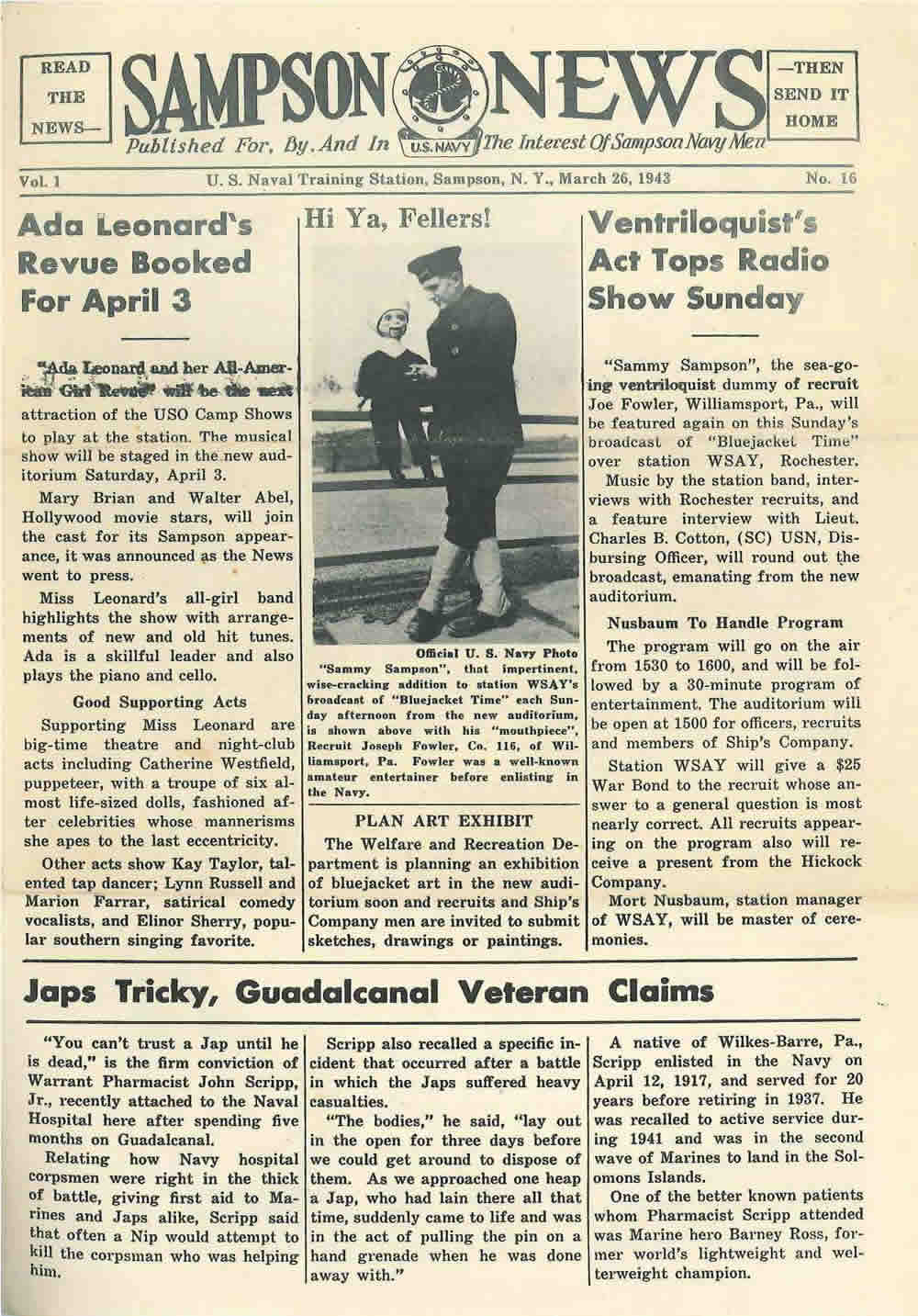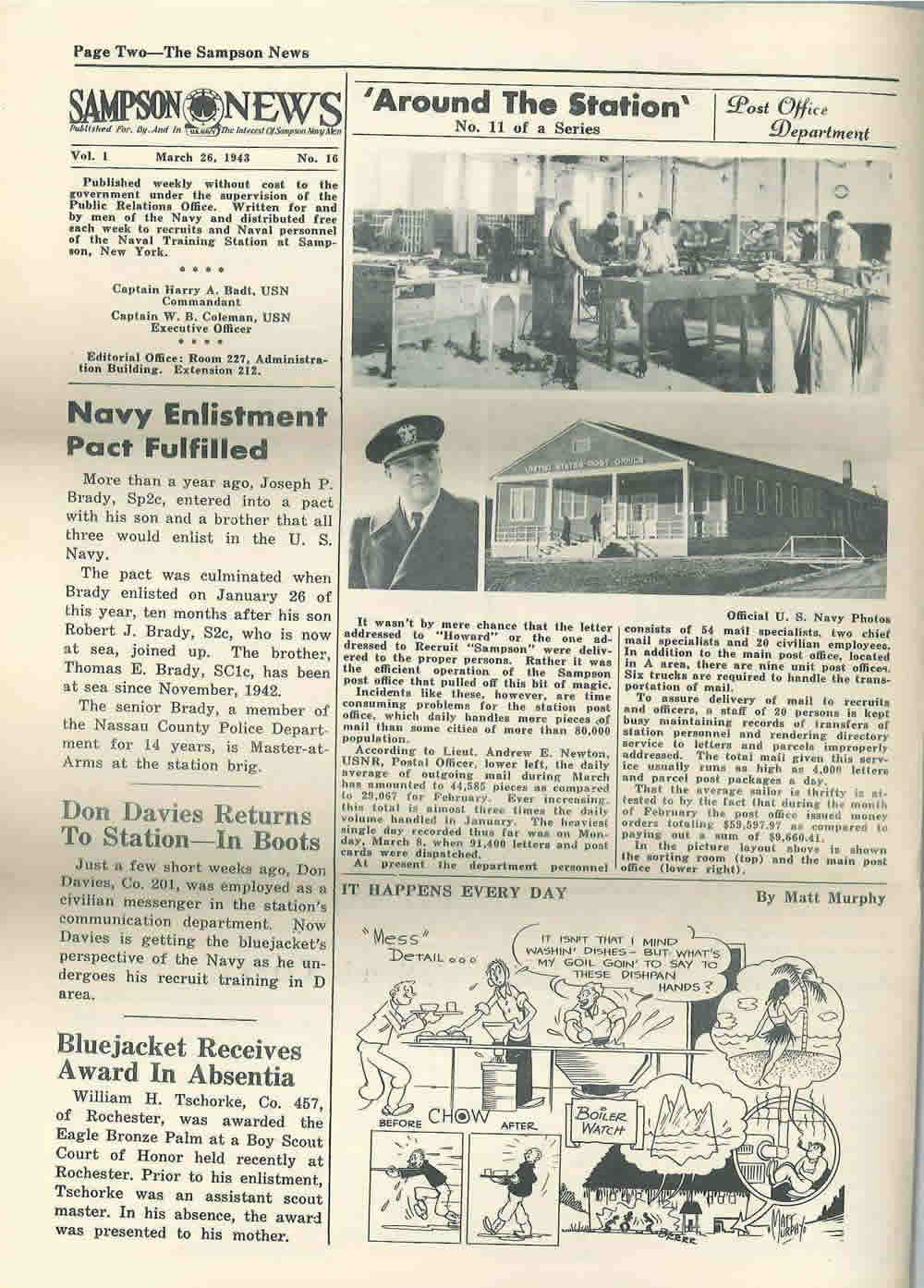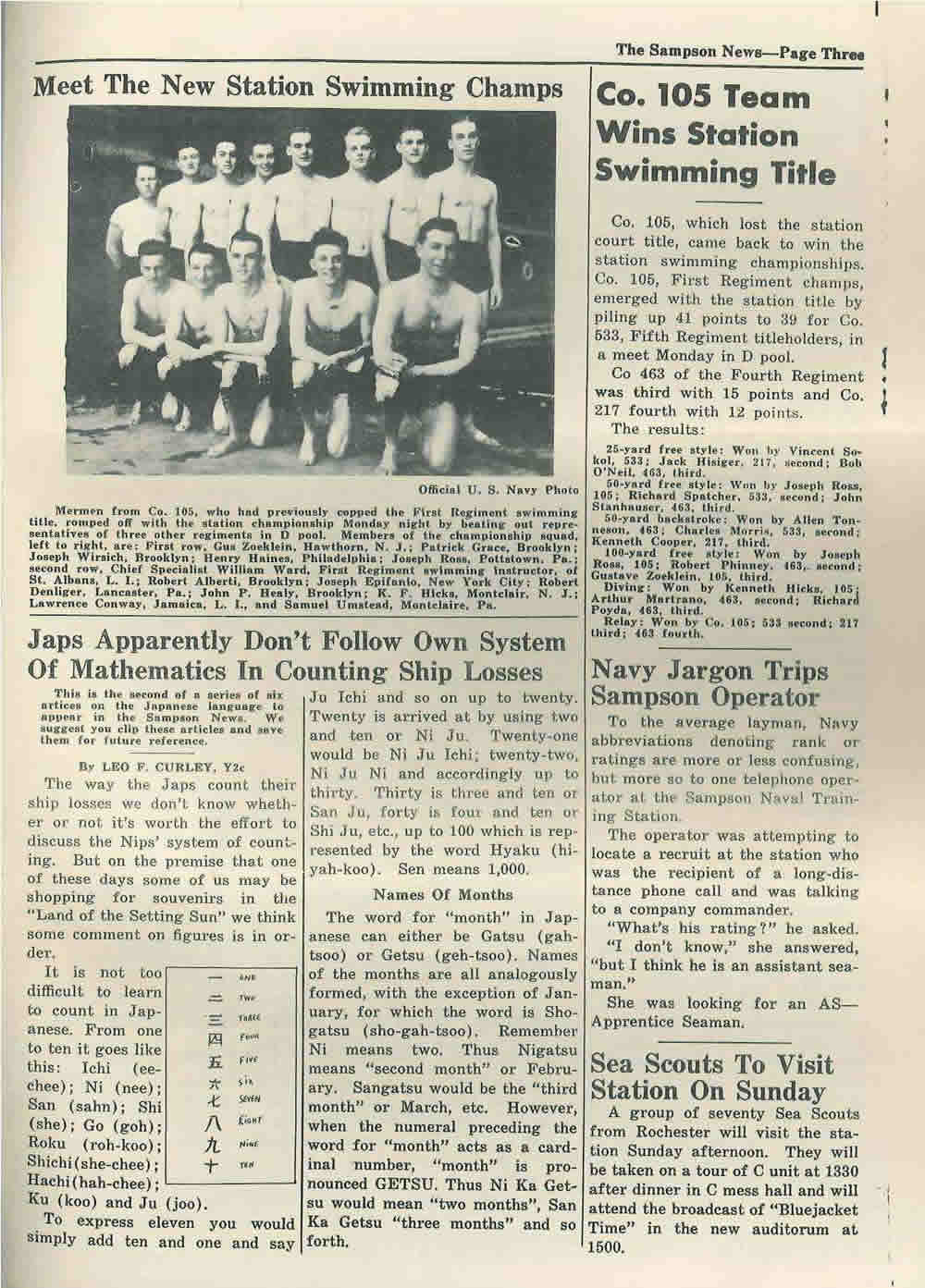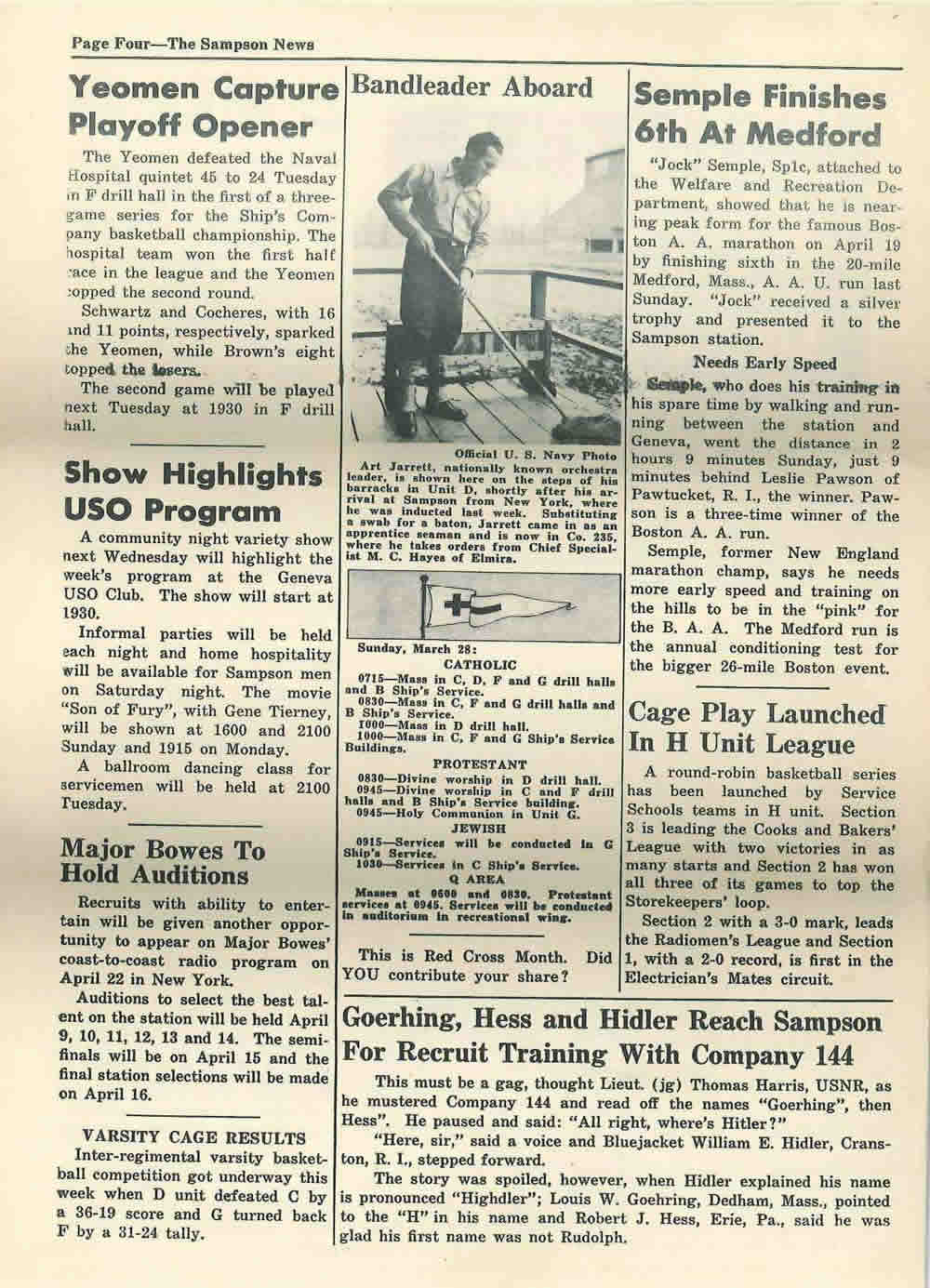 ---
The Sampson News, issued on April 14, 1943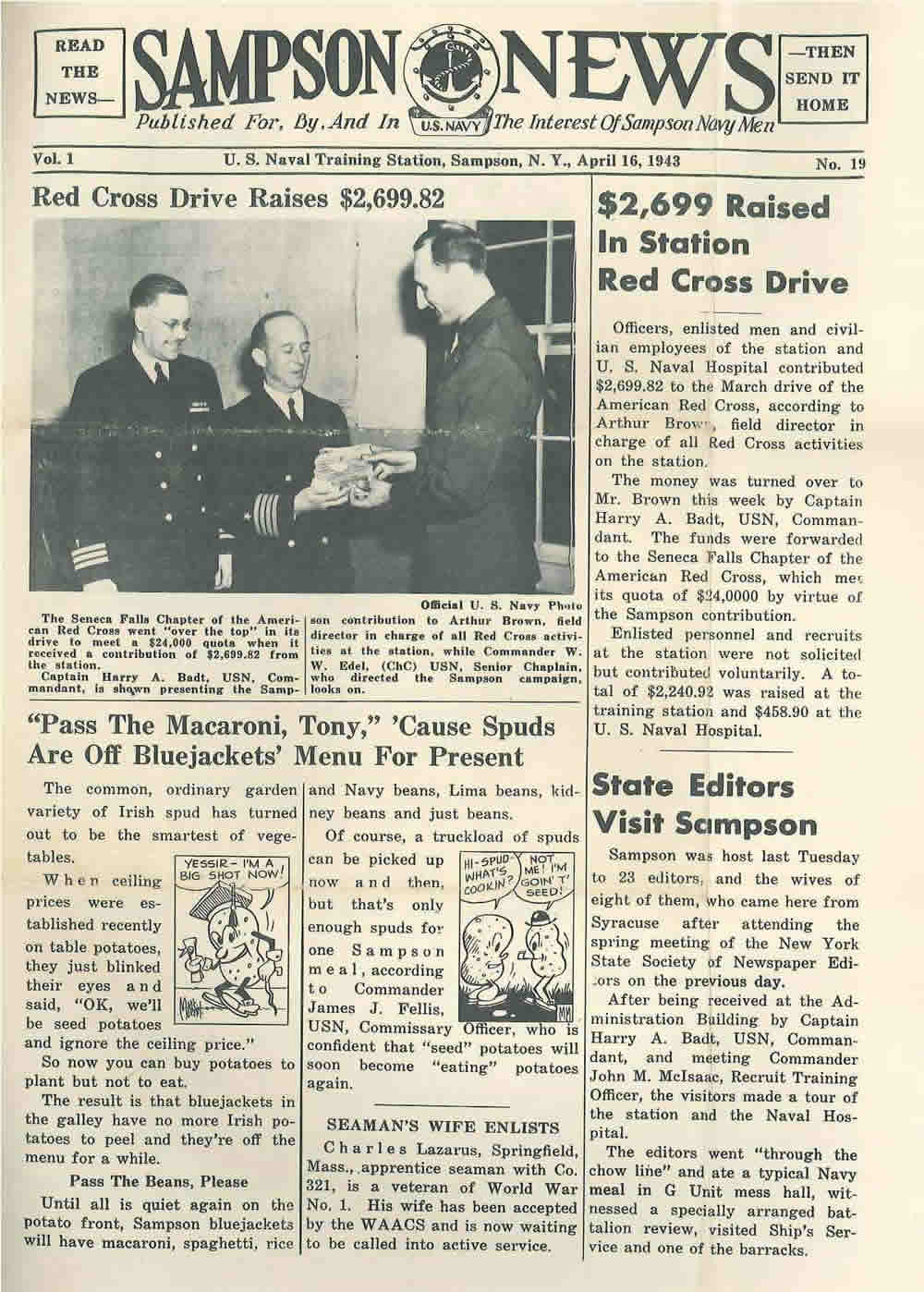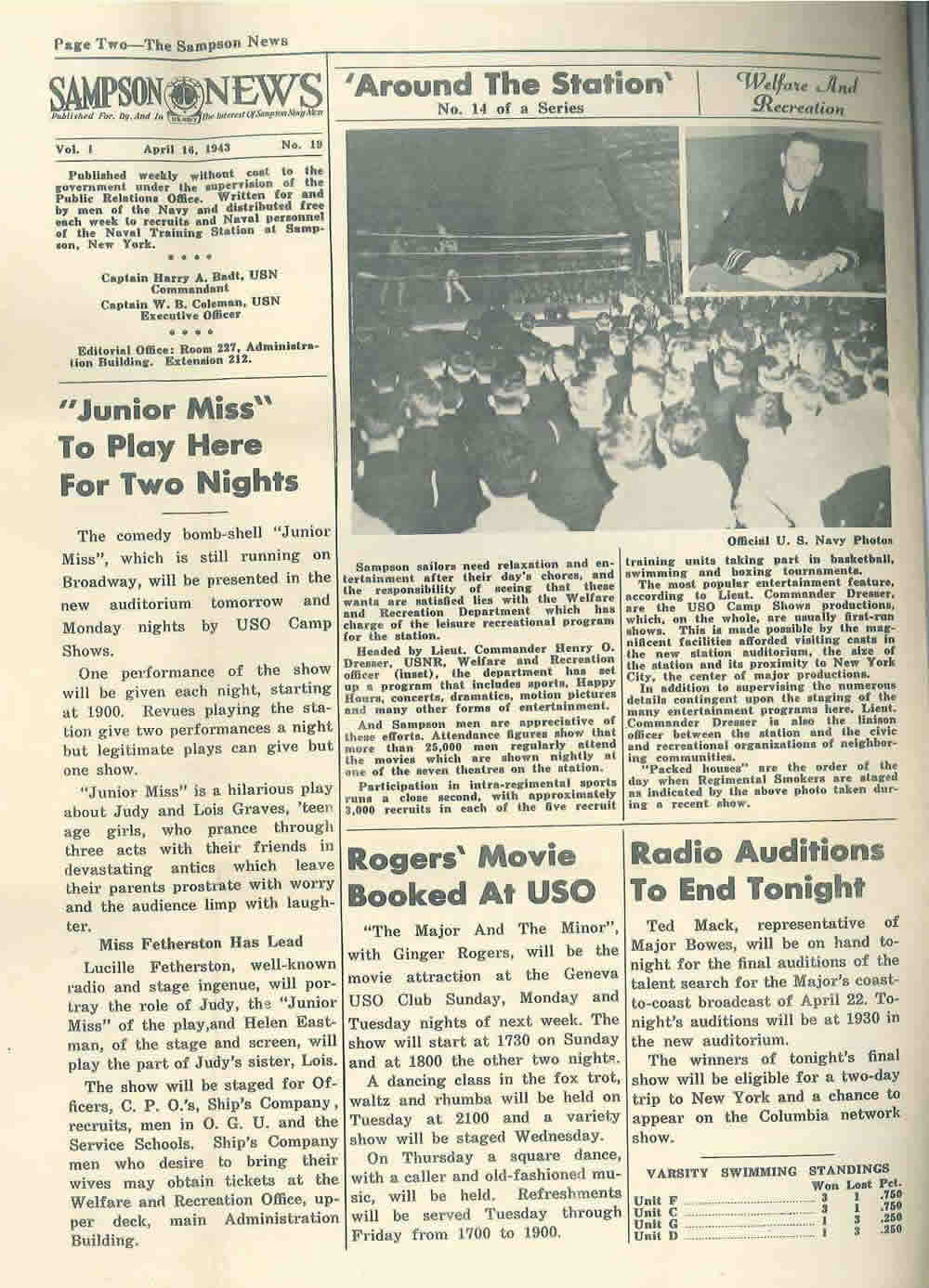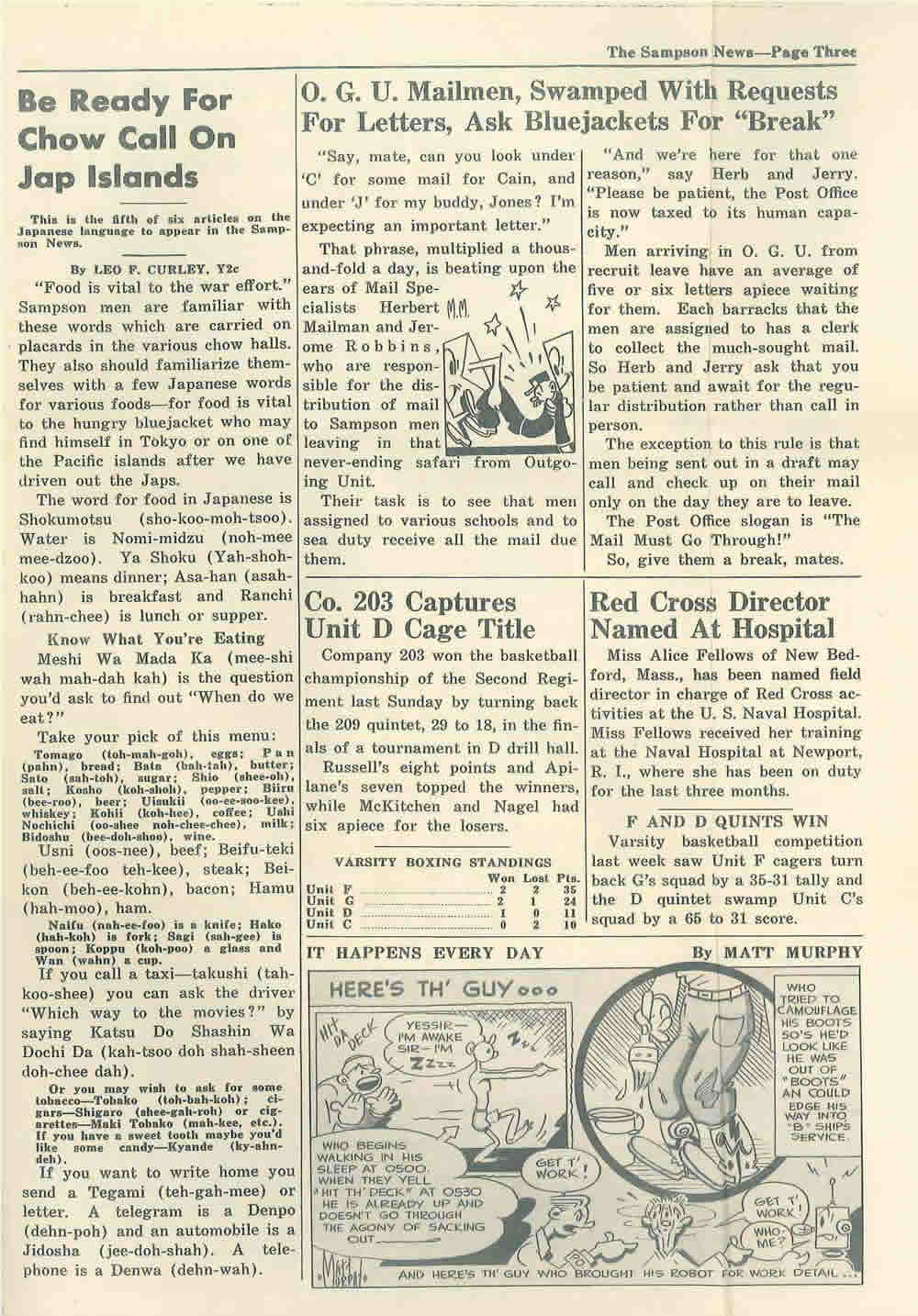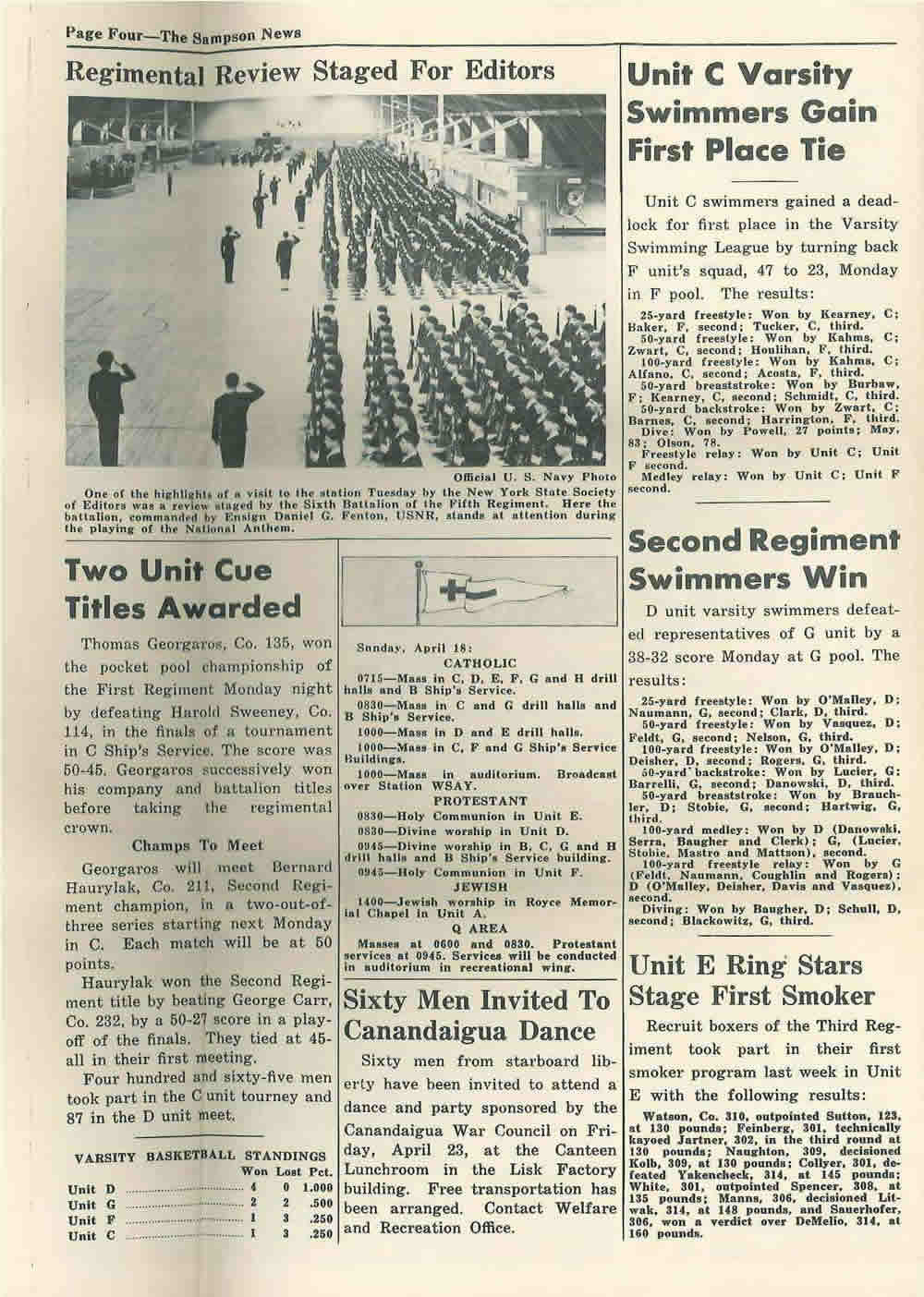 ---
And, for any of the Korean War veterans reading this - a flash back in time to the Service Clubs to visit during August 1952!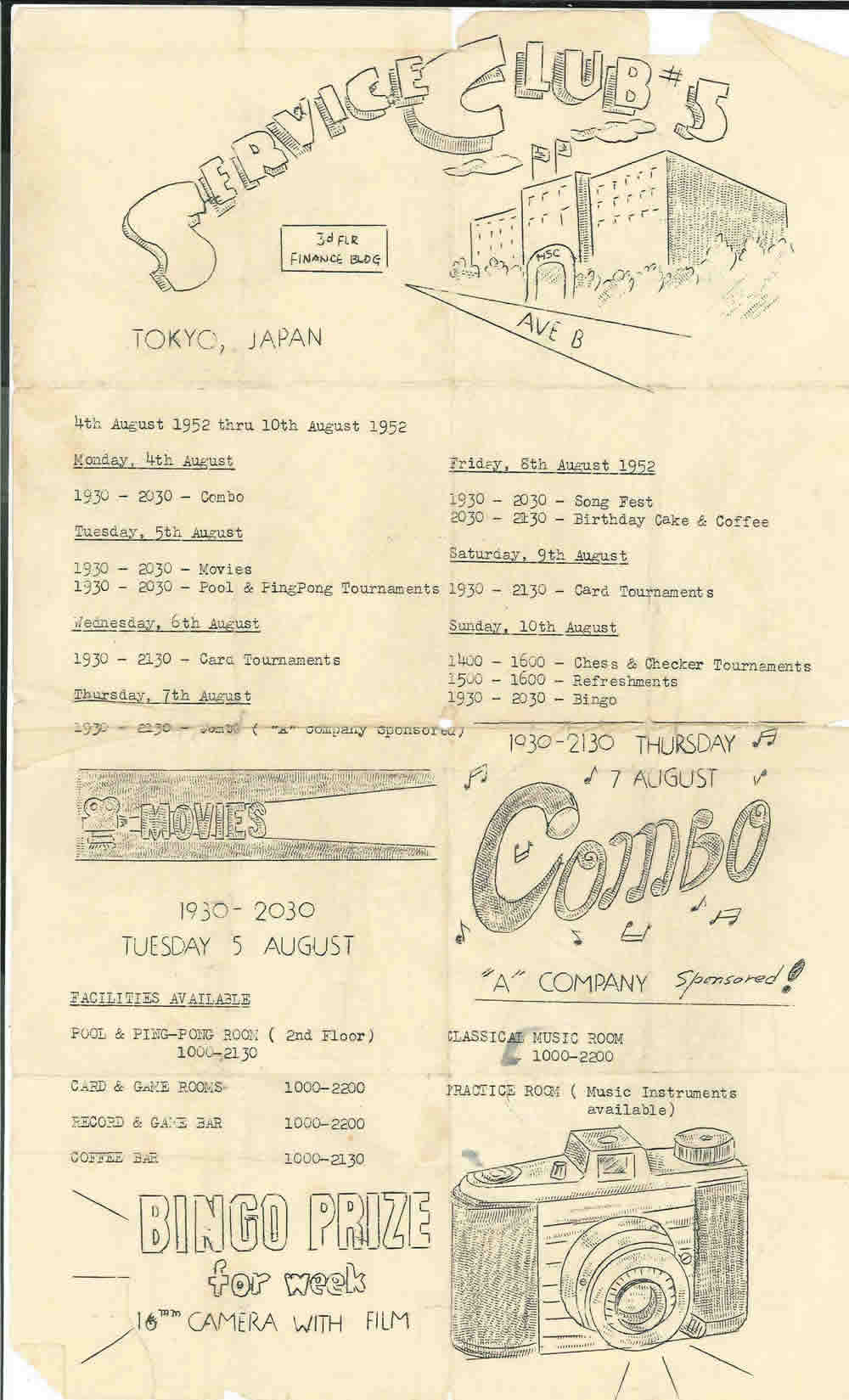 ---
DO YOU WANT TO SEE MORE OF THE CK BRONSON? CLICK HERE!
---
CONTACT ME WITH YOUR FEEDBACK
---
THIS IS THE FINE PRINT
Do not use any photos without prior permission. If you wish to use a photo, please send me an e-mail stating which photo you would like to use, along with a brief description of the photo's intended use. If permission is granted, I ask that credit is given and a link to this site is provided.
This site is Copyright ©2008-2013 by James W. Werner.
All images and text are the copyright of either this site or their respective owners.