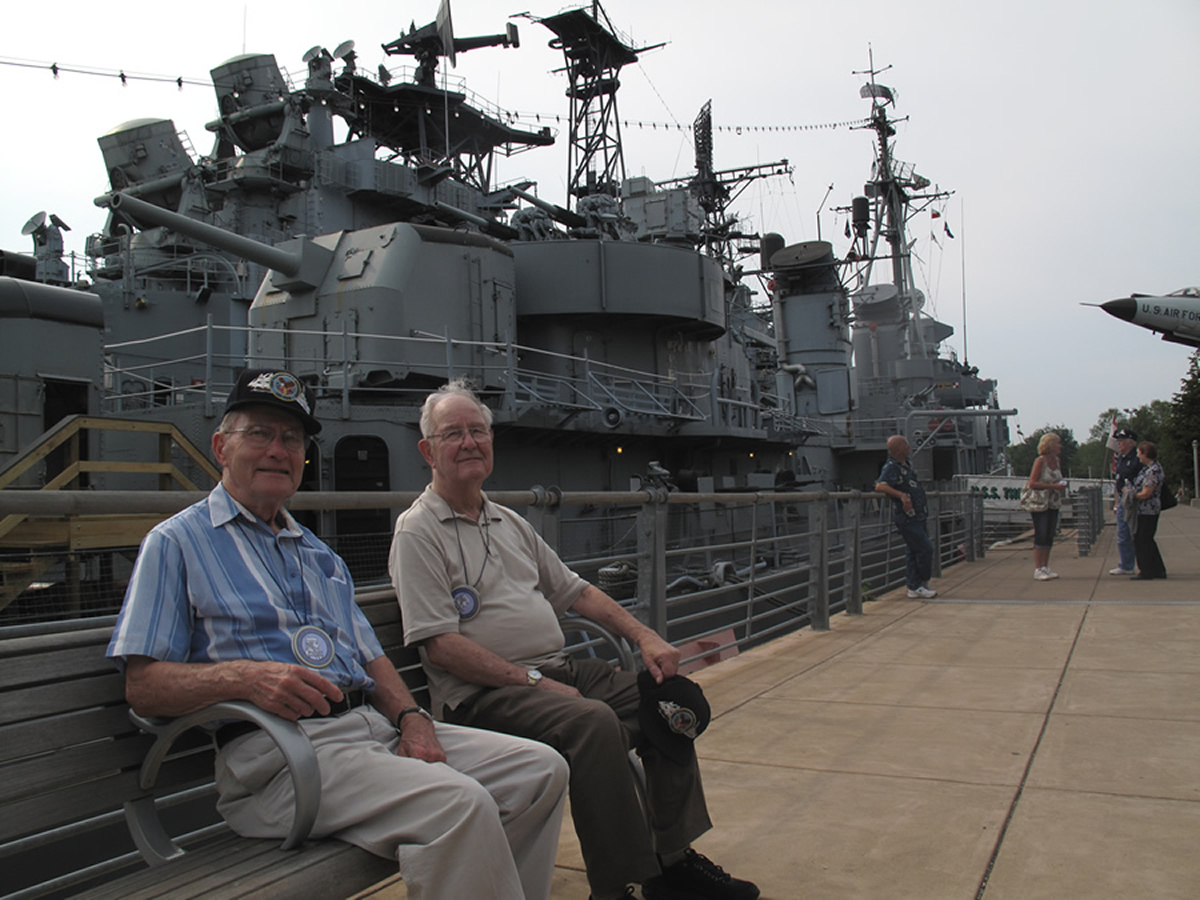 BUFFALO NAVAL PARK

CK BRONSON 2012 REUNION IN BUFFALO NY
Here are some photos of the ships berthed at the Buffalo Naval Park. The USS Sullivans is a Fletcher class WW2 destroyer very similar to the CK Bronson. We had the run of the ship. My uncle located his berth in the bow and his GQ station in the Emergency Generator Room. Everyone was thrilled!
DO YOU WANT TO SEE MORE REUNION PHOTOS? CLICK HERE!
THIS IS THE FINE PRINT
Do not use any photos without prior permission. If you wish to use a photo, please send me an e-mail stating which photo you would like to use, along with a brief description of the photo's intended use. If permission is granted, I ask that credit is given and a link to this site is provided.
This site is Copyright ©2012 by James W. Werner
All photos and text are the copyright of either this site or their respective owners.