USS CLARENCE K BRONSON DD668
DOCUMENTS FROM A WW2 DESTROYER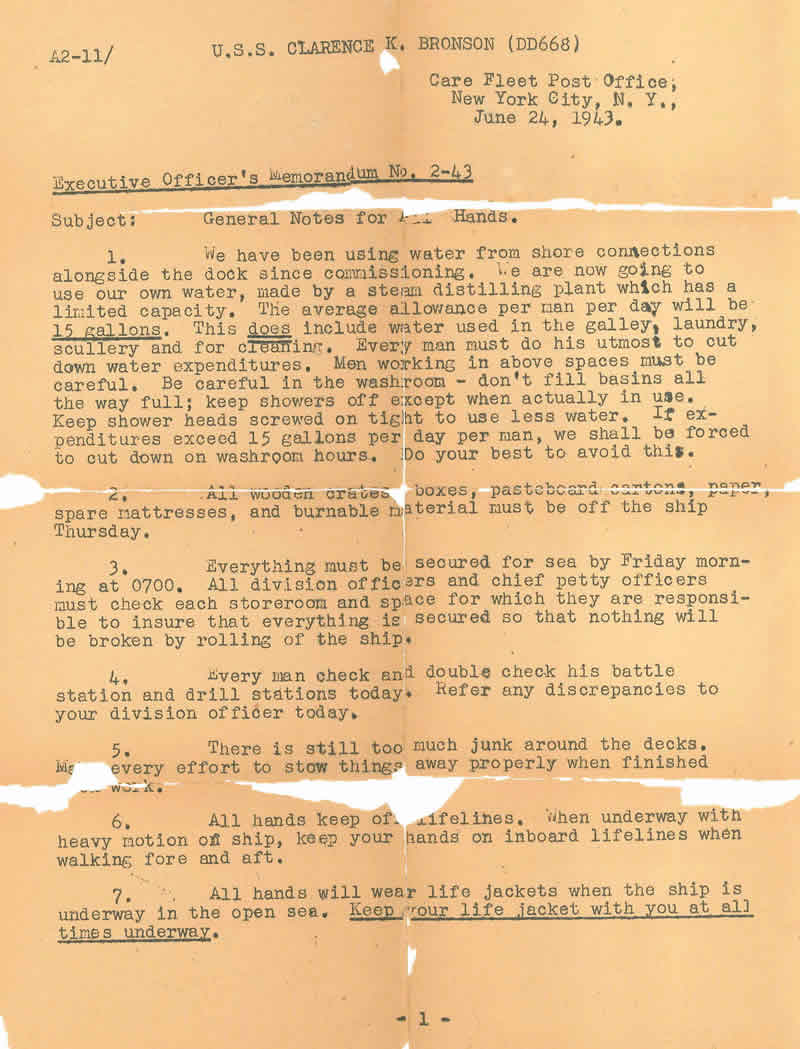 The Executive Officer's memo, above, is courtesy of Steven McMahon. This Memo was evidently only the second memo issued since the ship's commissioning and was issued in anticipation of the Bronson's impending "shakedown" cruise. Steve's father, Robert McMahon, was a "plank owner" of the Bronson as was my uncle, Charles Werner. Imagine the odds of Robert McMahon saving it throughout his entire tour so we could be reading it almost seventy years later!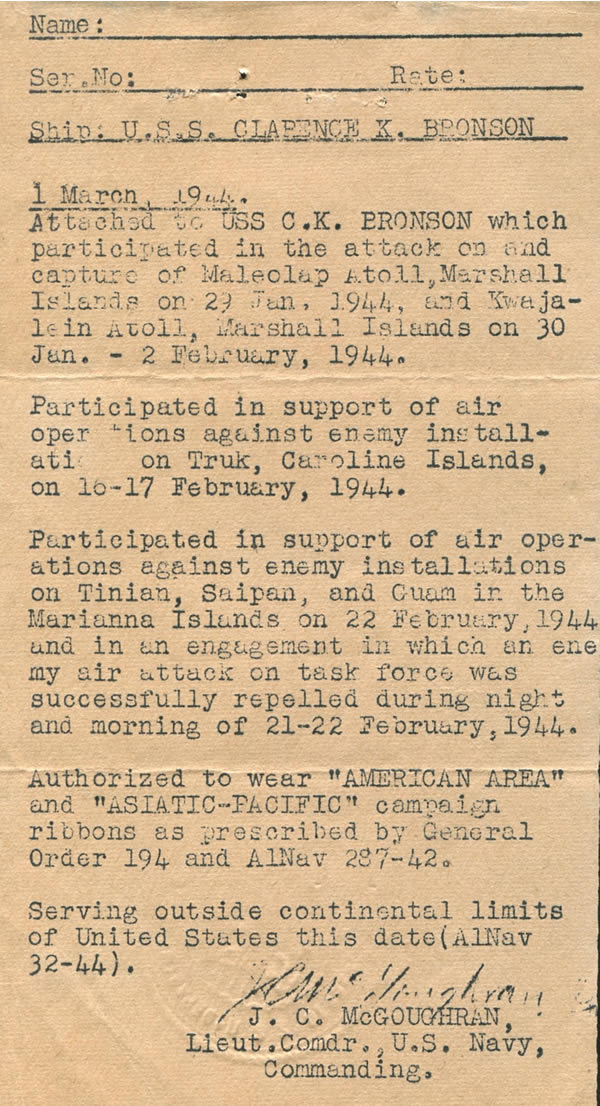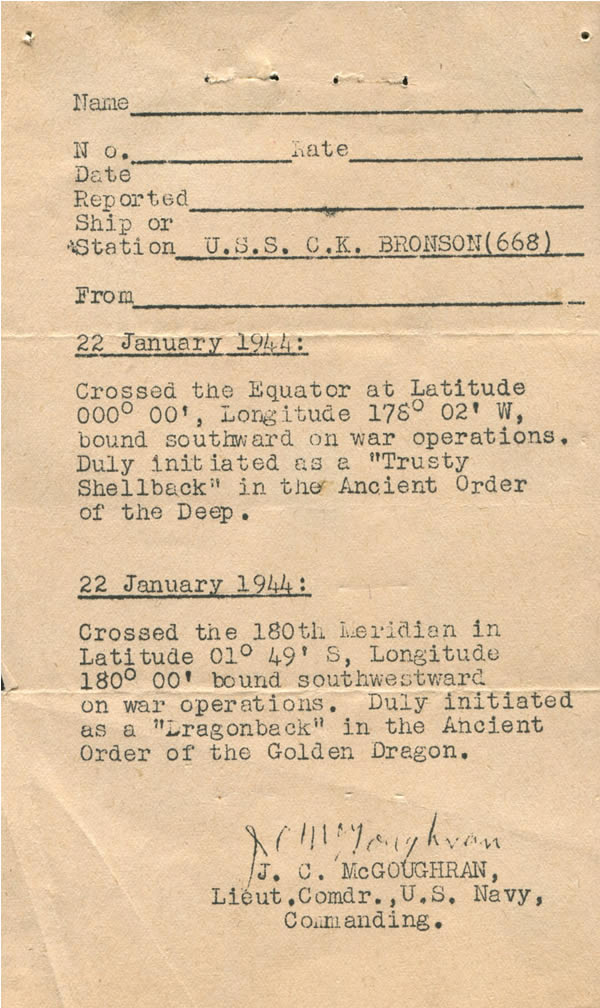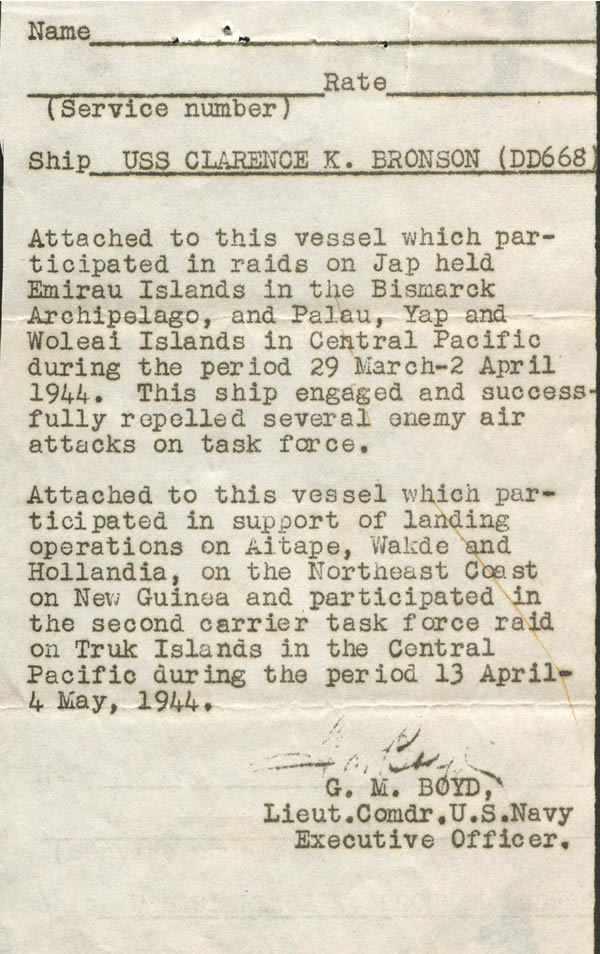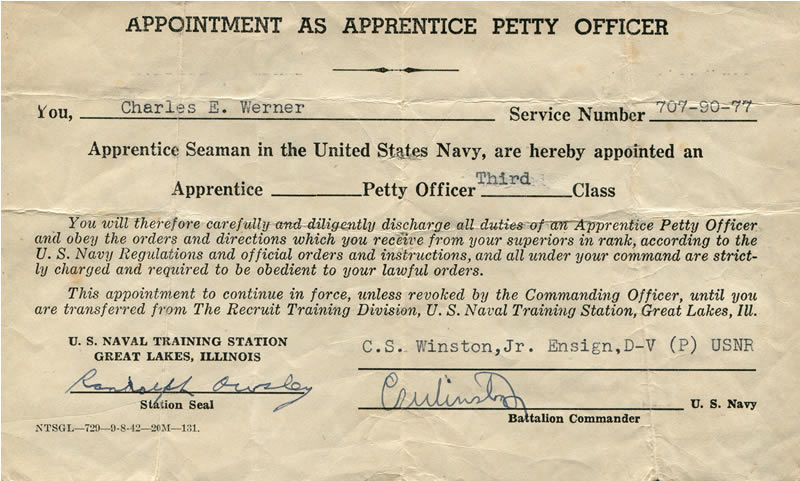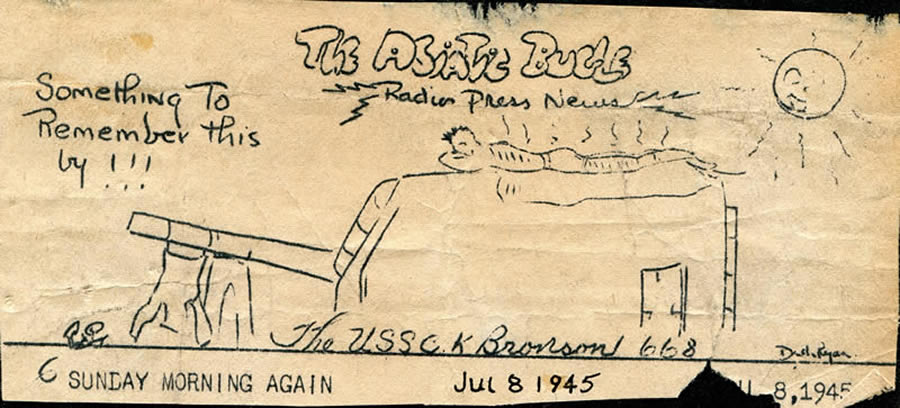 ---
DO YOU WANT TO SEE MORE OF THE CK BRONSON? CLICK HERE!
---
CONTACT ME WITH YOUR FEEDBACK
---
THIS IS THE FINE PRINT
Do not use any photos without prior permission. If you wish to use a photo, please send me an e-mail stating which photo you would like to use, along with a brief description of the photo's intended use. If permission is granted, I ask that credit is given and a link to this site is provided.
This site is Copyright ©2008-2012 by James W. Werner.
All photos and text are the copyright of either this site or their respective owners.