USS CLARENCE K BRONSON DD668
The ASIATIC BUGLE - printed aboard ship during WW2

The Asiatic Bugle offered a glimpse of the news from around the world for this destroyer crew who did not have access to newspapers while at sea. The images of the Asiatic Bugle that follow are courtesy of Robert and Steven McMahon whose father, Robert McMahon, served aboard the CK Bronson throughout her service in the Pacific Theater of WW2. Thank you for allowing me to share these wonderful documents!
The ASIATIC BUGLE, issued on November 9, 1944

When this was issued the Bronson had just participated in the Batttle of Leyte gulf(Oct. 25-27) followed by support of the air strike of Luzon(Nov. 4-6).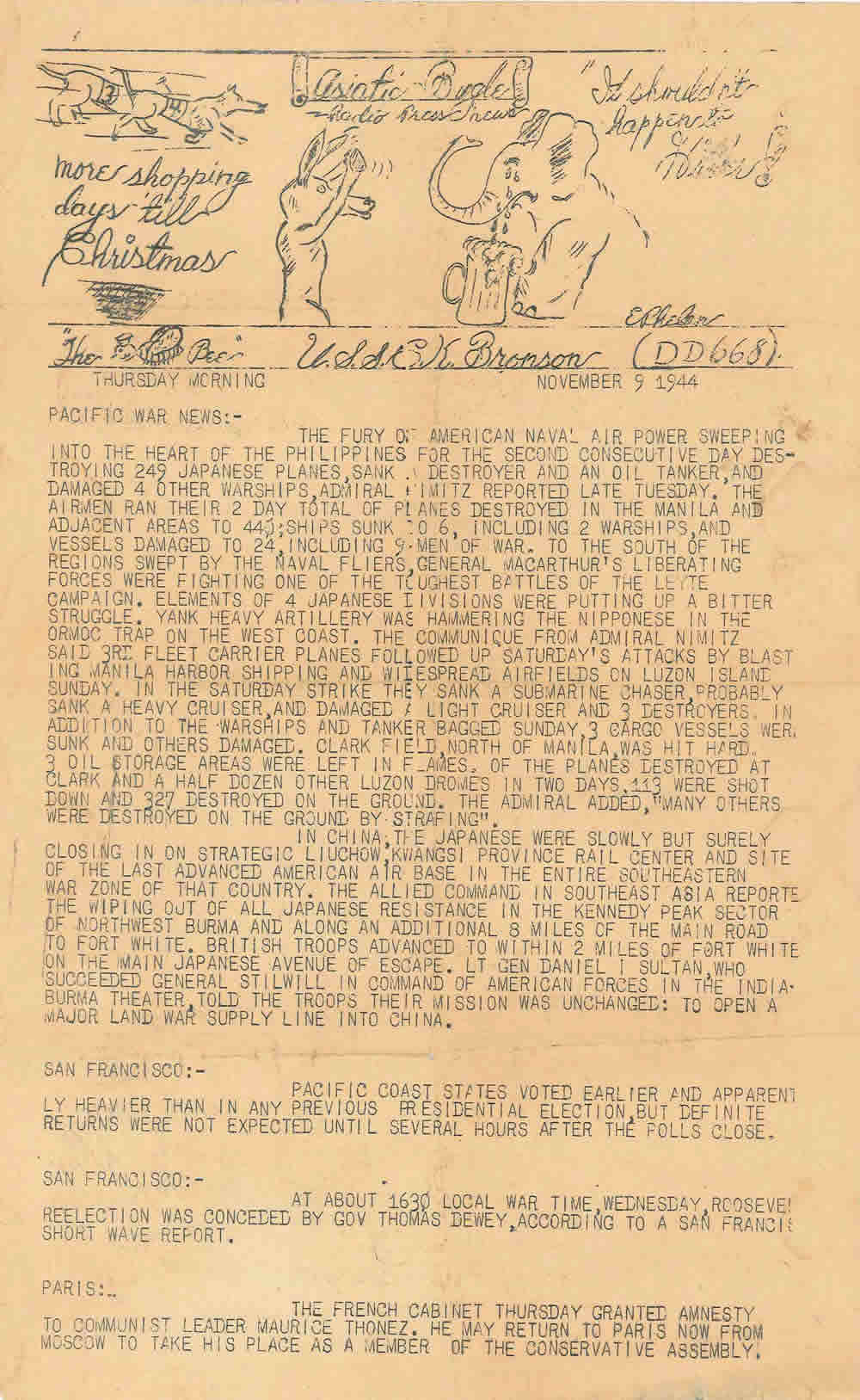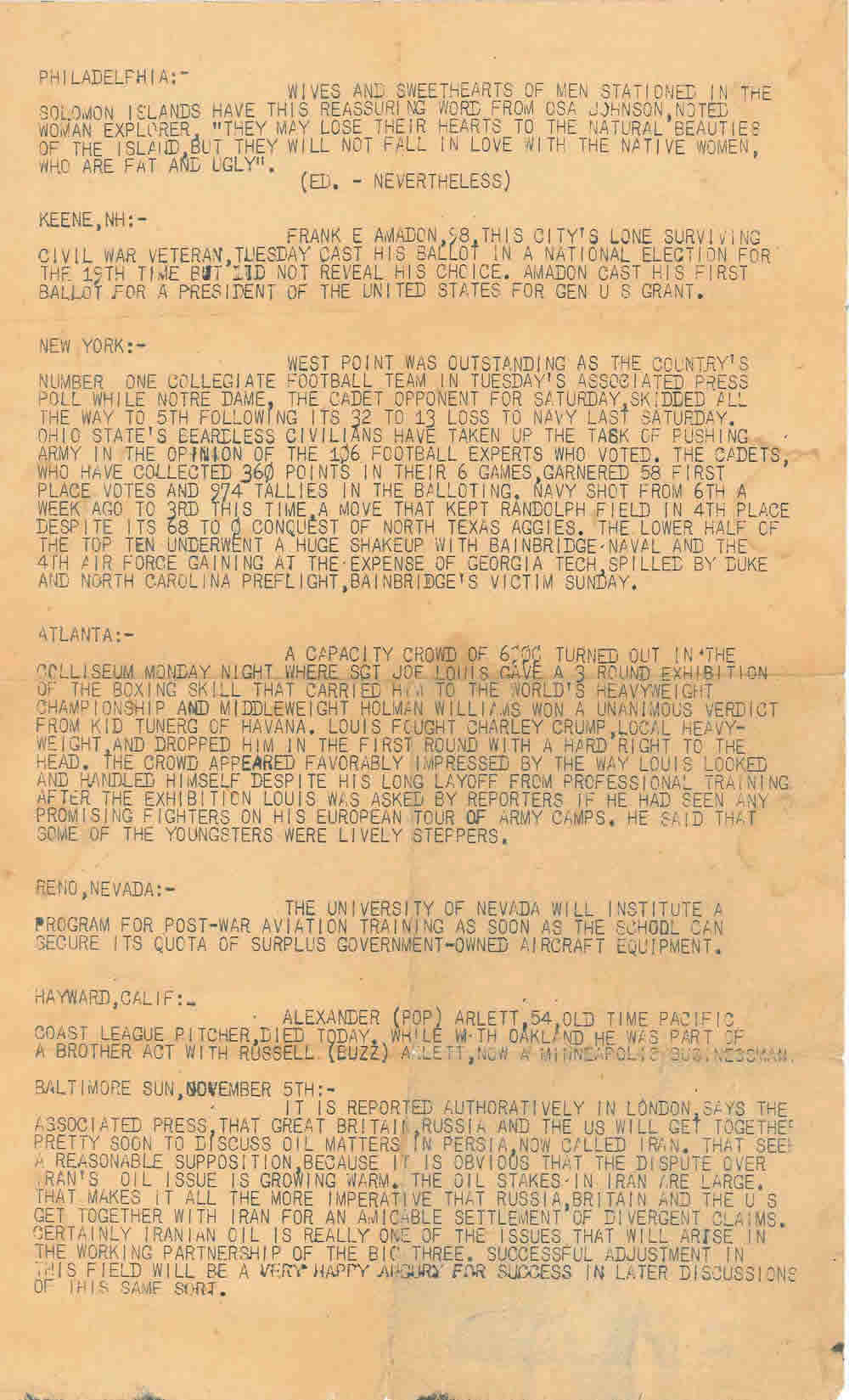 ---
The ASIATIC BUGLE, issued on December 11, 1944

"21 More Shopping Days Till Christmas!" - I doubt the crew saw much humor in this.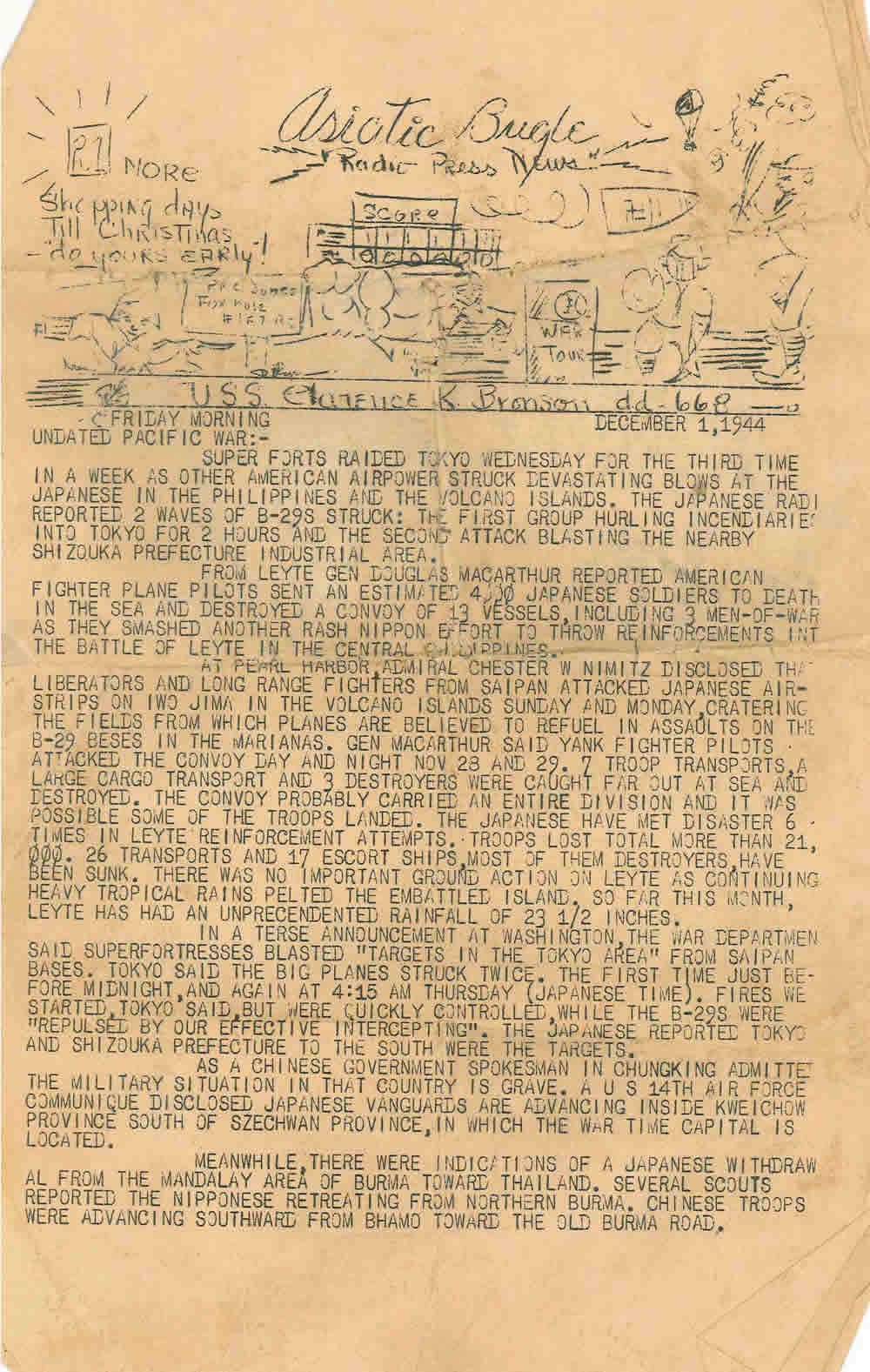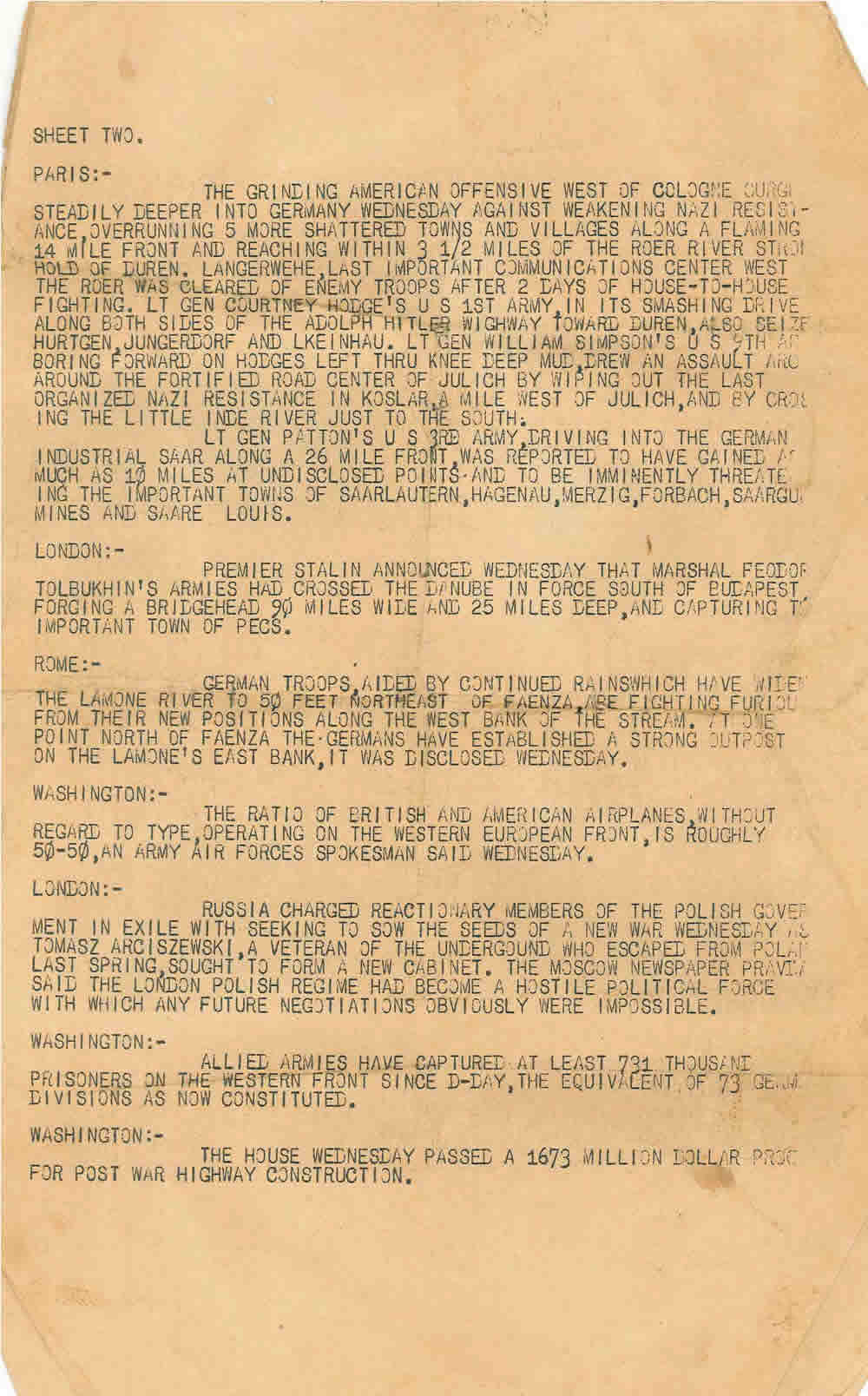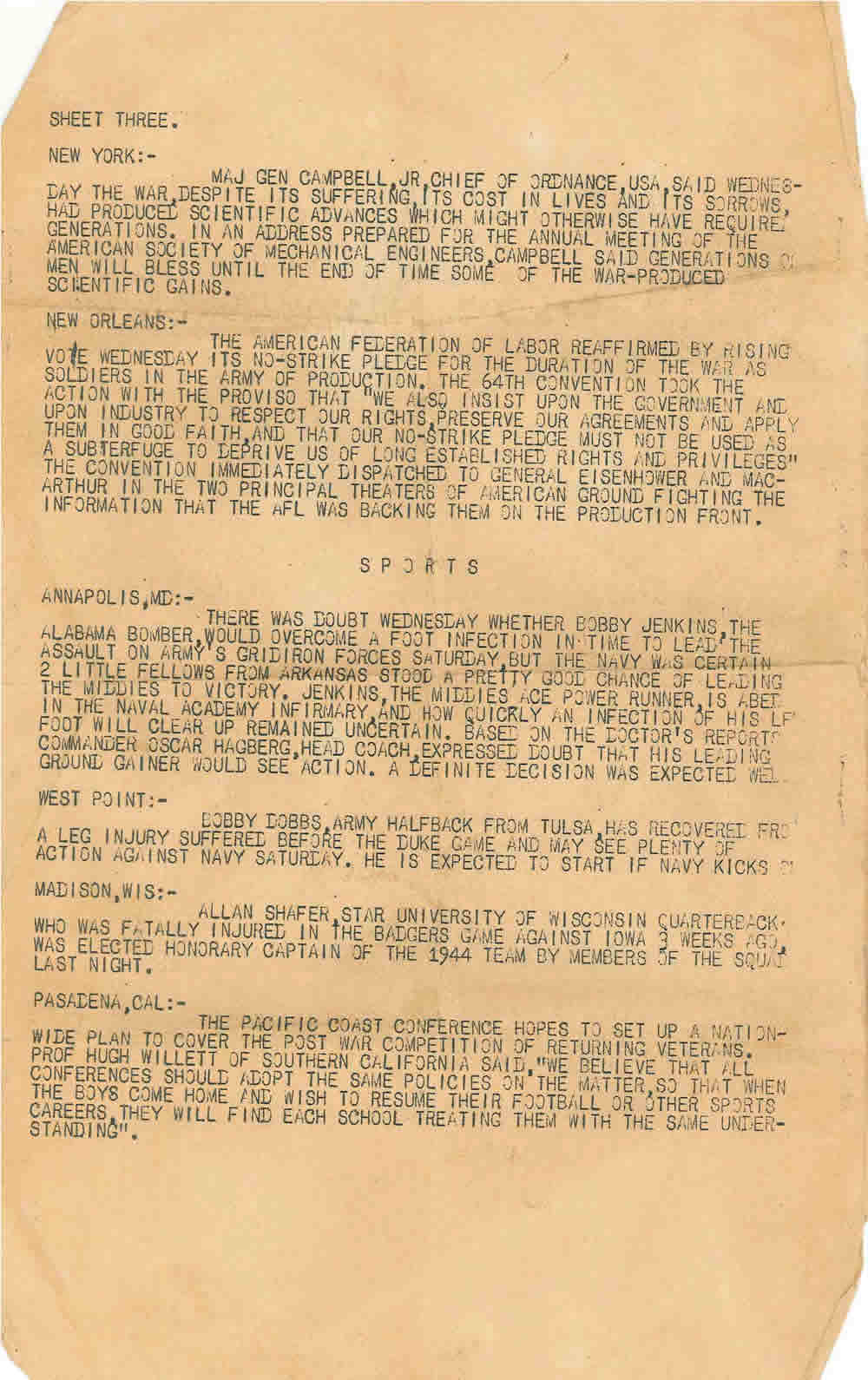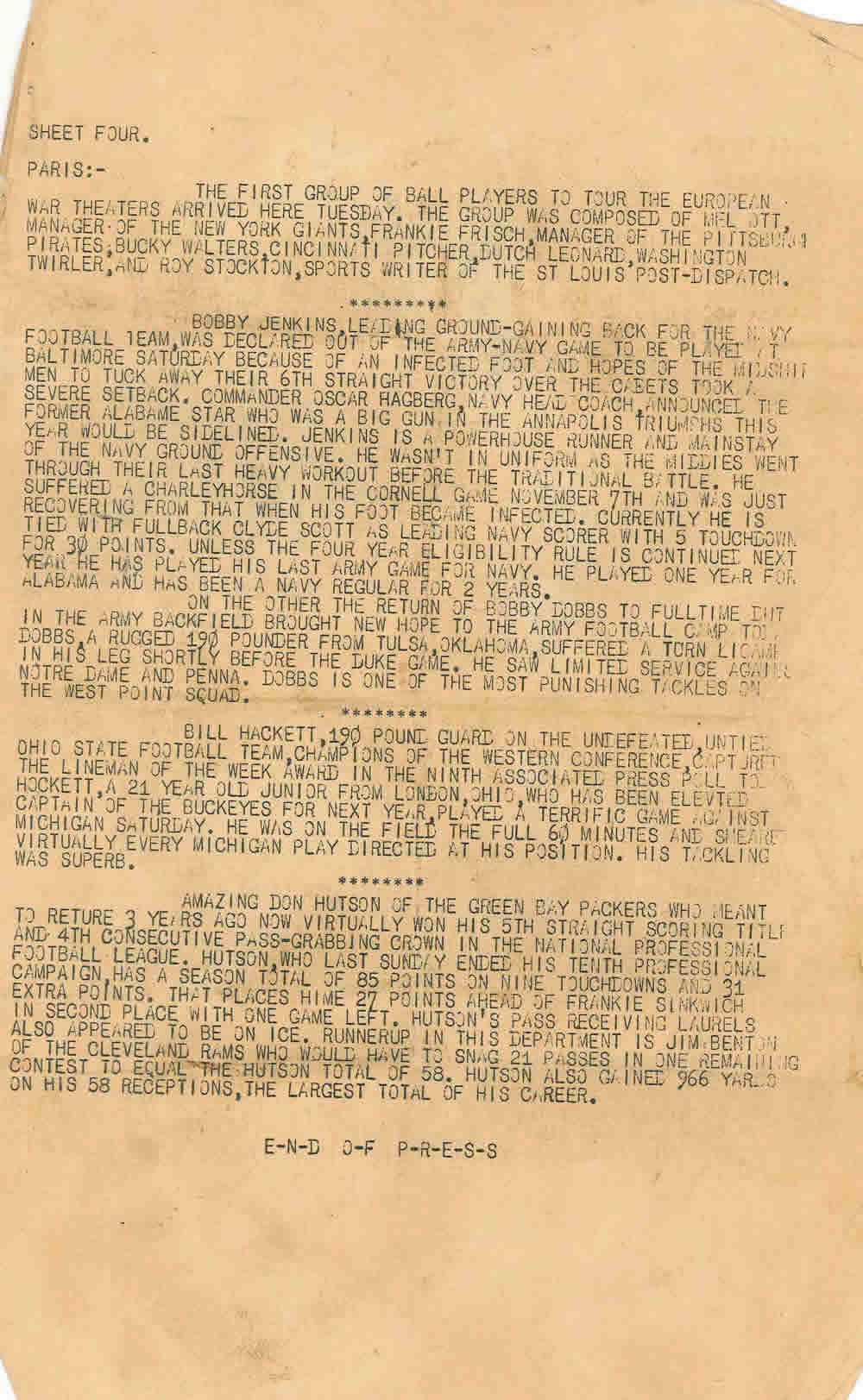 ---
The ASIATIC BUGLE, issued on March 13, 1945

During March of 1945 the CK Bronson was kept busy bombarding Iwo Jima and covering the troop landings.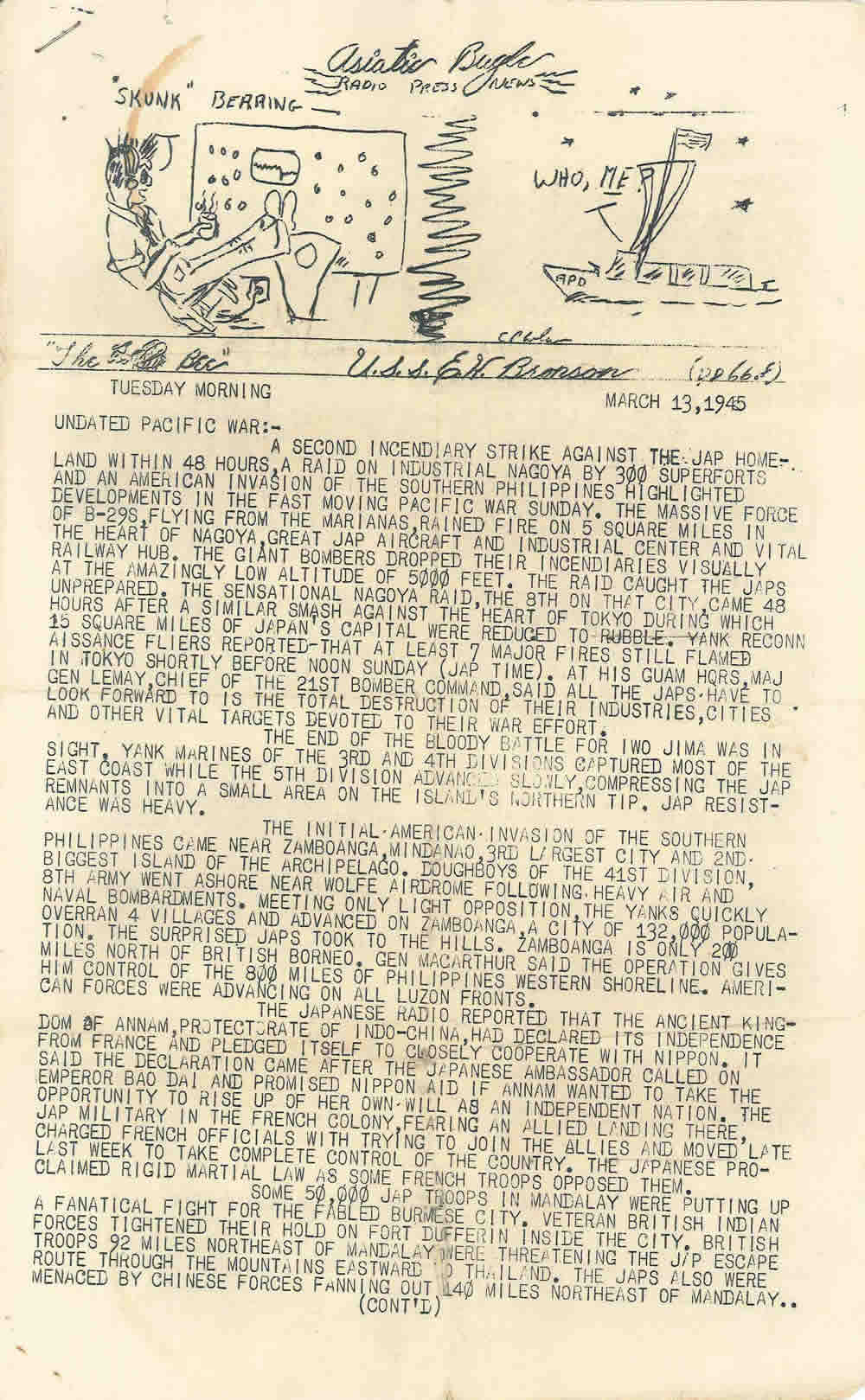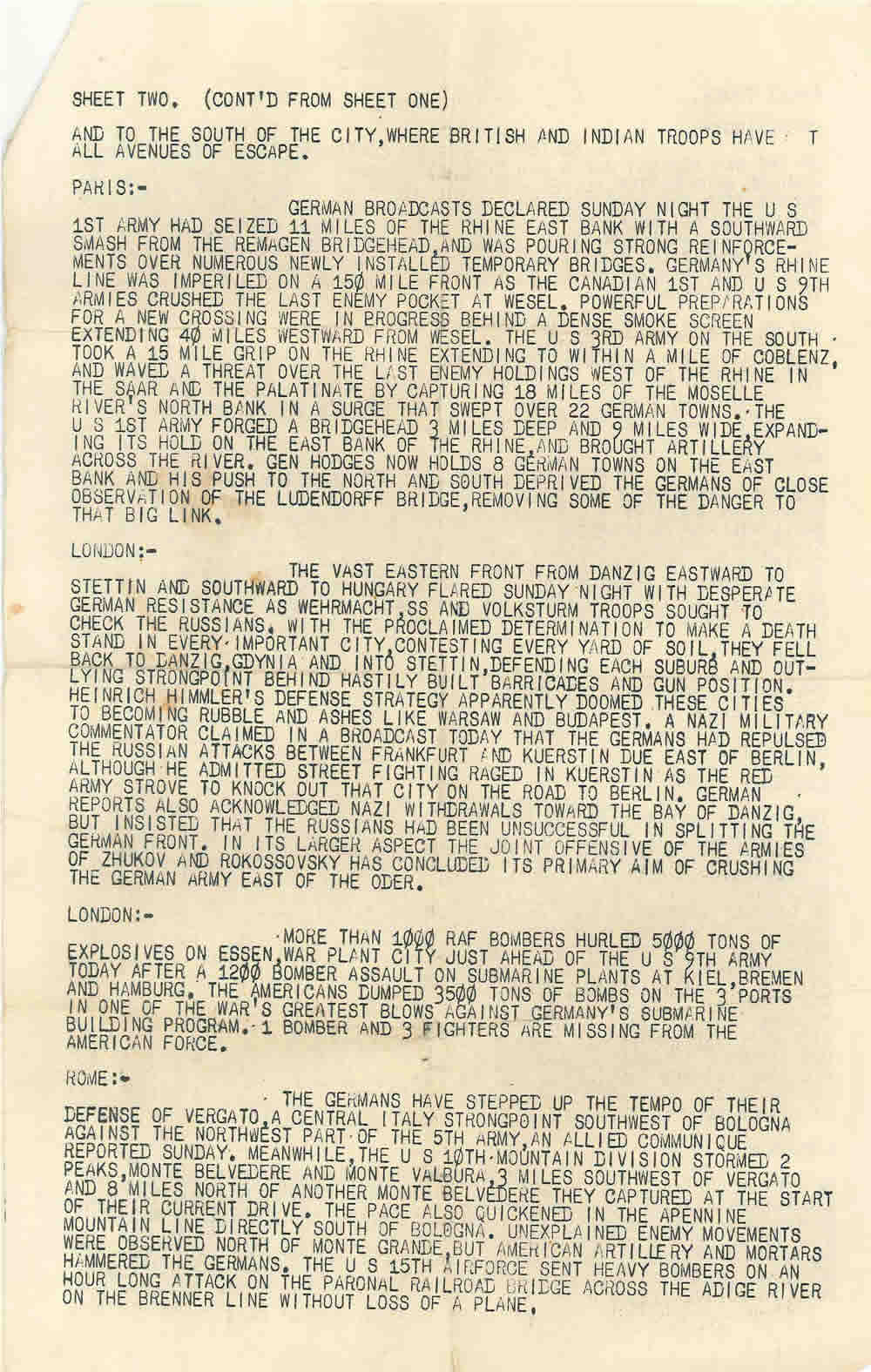 ---
The ASIATIC BUGLE, issued on April 15, 1945

When this was issued the Bronson was on route from Pearl Harbor to San Francisco for repair and maintenance. The crew was anticipating a 30-day leave before returning to the Pacific Theater for their second tour of duty.
Note: President Roosevelt had collapsed and died on April 12th, 1945 just 30 days before the end of the War in Europe.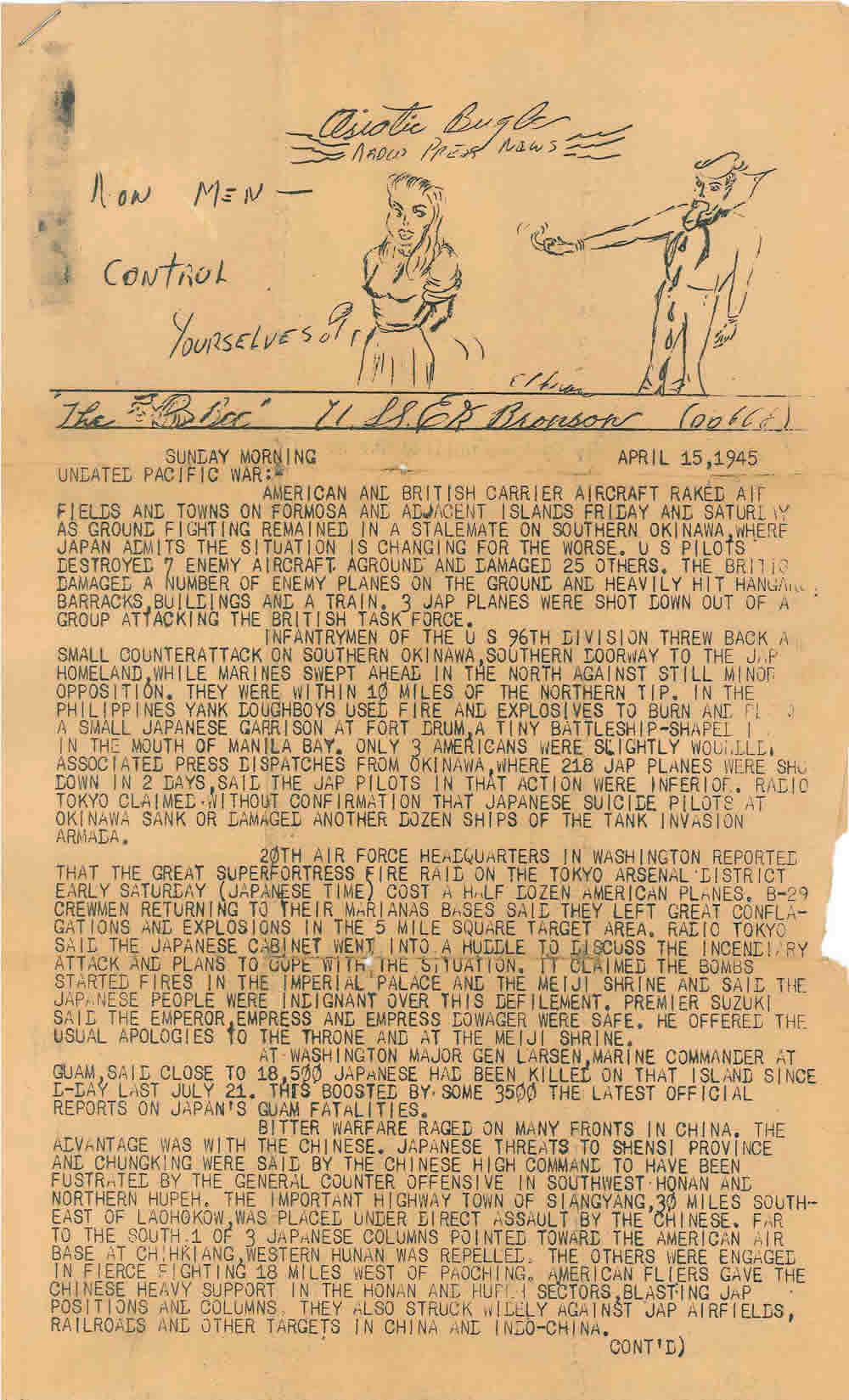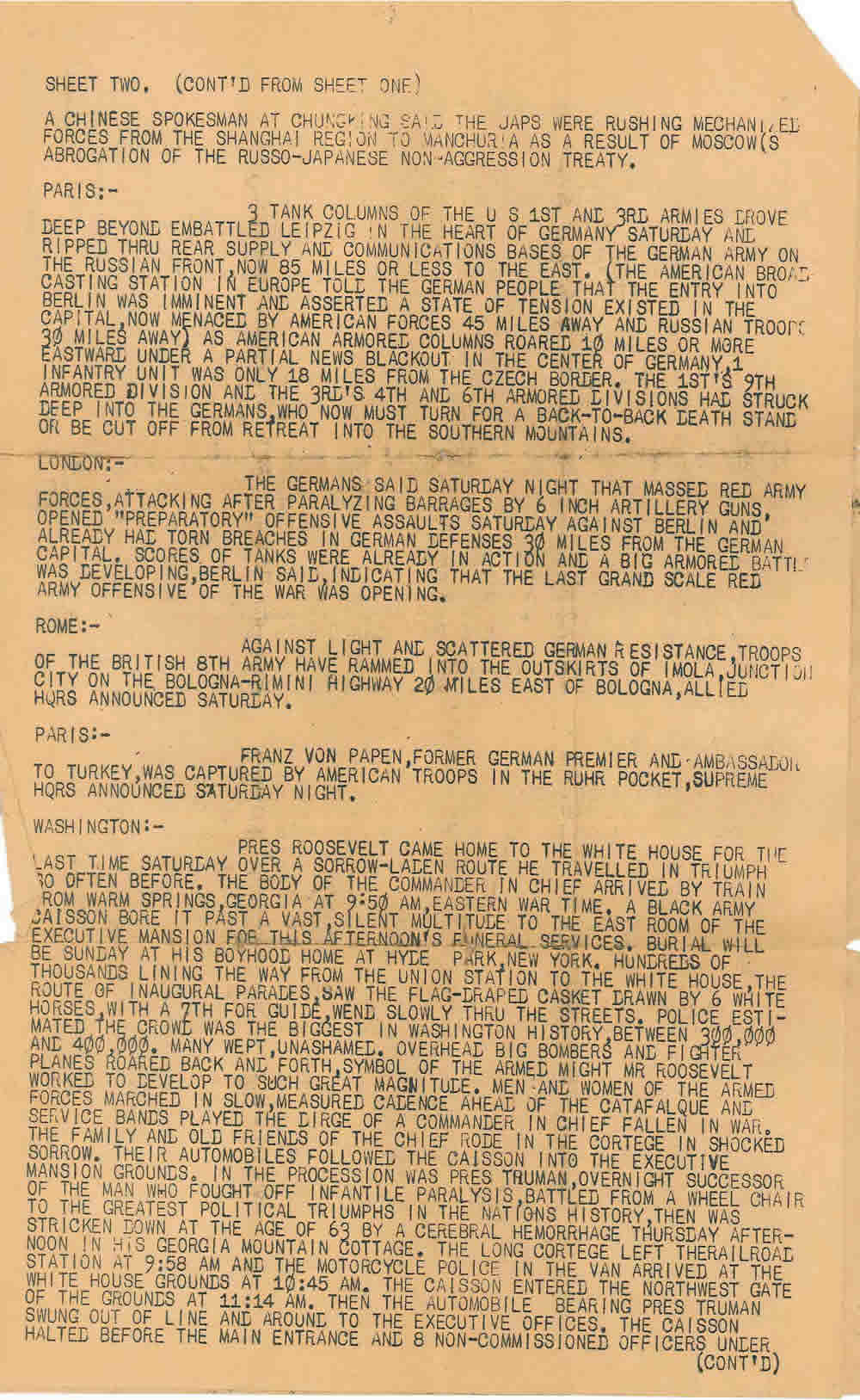 ---
DO YOU WANT TO SEE MORE OF THE CK BRONSON? CLICK HERE!
---
CONTACT ME WITH YOUR FEEDBACK
---
THIS IS THE FINE PRINT
Do not use any photos without prior permission. If you wish to use a photo, please send me an e-mail stating which photo you would like to use, along with a brief description of the photo's intended use. If permission is granted, I ask that credit is given and a link to this site is provided.
This site is Copyright ©2008-2013 by James W. Werner.
All images and text are the copyright of either this site or their respective owners.